Our Safety Culture
Health & Safety
We greatly value the safety and wellbeing of our workforce, customers and the wider community.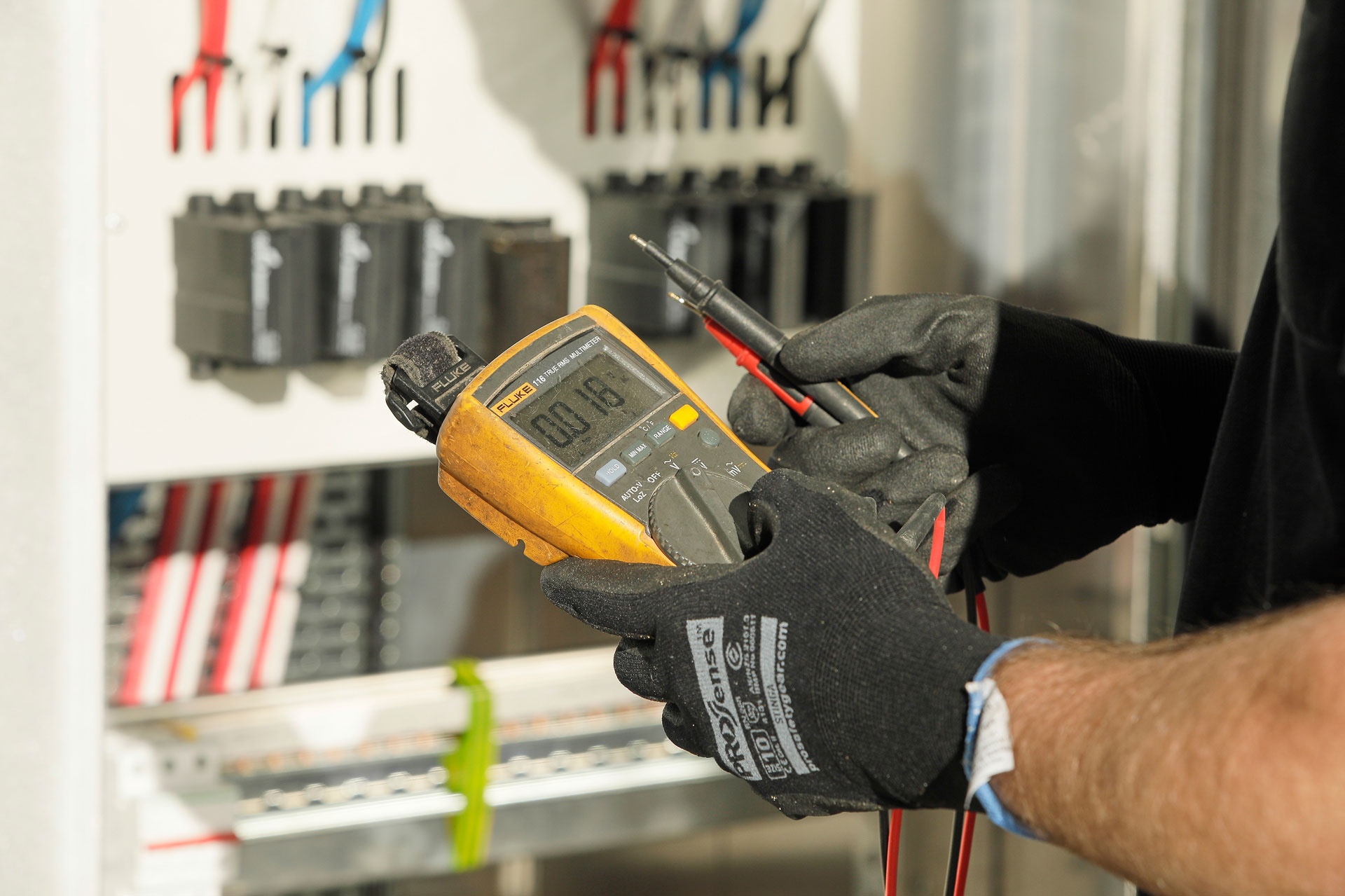 The Janissen Electrics Safety Program has the ethos 'looking after each other'. It instils a strong preventative safety culture for all personnel, and means we are all responsible for quickly identifying and eliminating any workplace risks.
Our Health, Safety, Environment Management System (HSEQ) is independently audited annually for compliance and meets the standards to the WHS Act 2020, ISO 45001 and the TQCSI QHSE Code 2013, focusing on continuous and measurable improvement and communicating effectively with all stakeholders. Our HSEQ and CM3 certification ensures that clients can engage Janissen Electrics knowing they fully comply with legislative requirements.
2021 WA Health & Safety Award Winner

We are so honoured and proud to have received the 2021 NECA WA Excellence Award for HEALTH & SAFETY Best Practice.
Our nomination was for our Brightwater Care Group Ltd. Project at Brightwater Madeley that was completed at the height of Covid-19 last year. It was a difficult time for everyone however the safety and well being of our clients and team shone through.
Our proudest achievement for this project was the 100% recorded compliance with the safety initiatives implemented for COVID. Our entire team worked together, from management offsite to the team members onsite, to ensure that compliance to strict protocols was maintained at all times. Successfully managing COVID-19 on our projects has required a very high level of management buy in and our entire team rose to the occasion.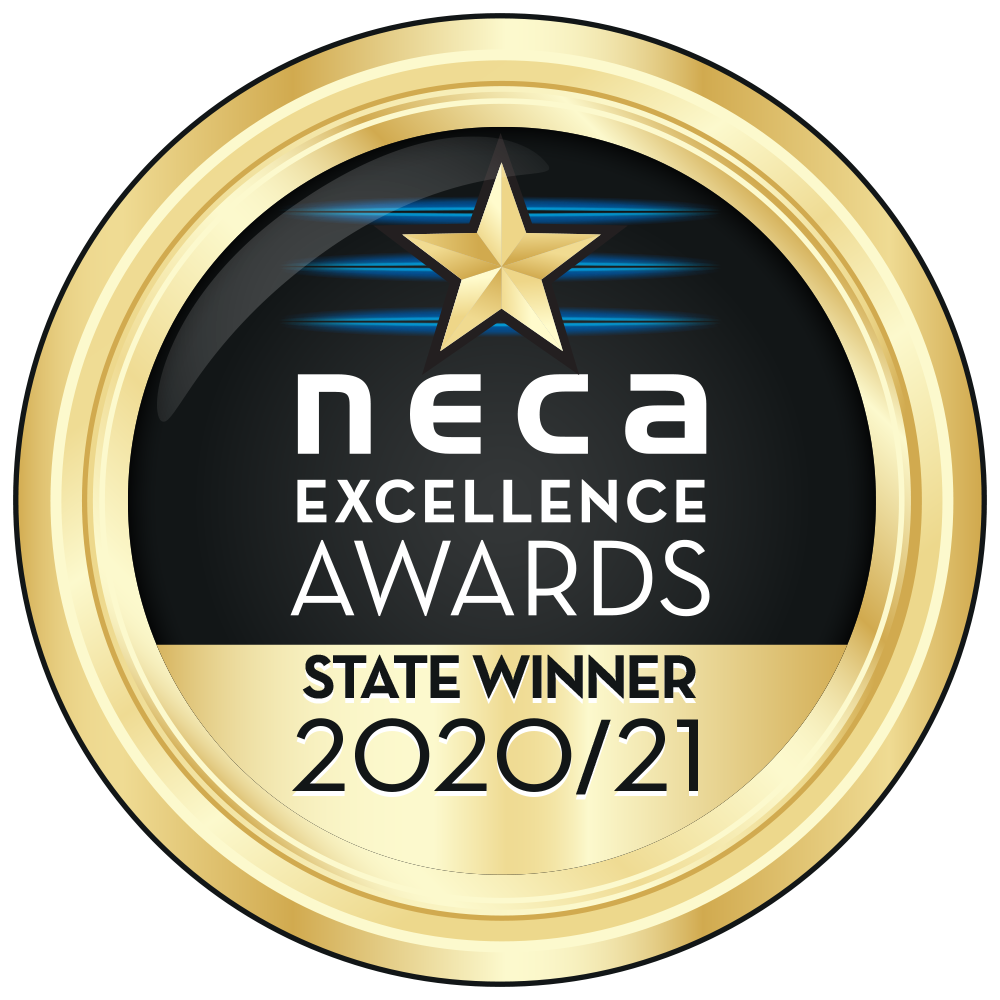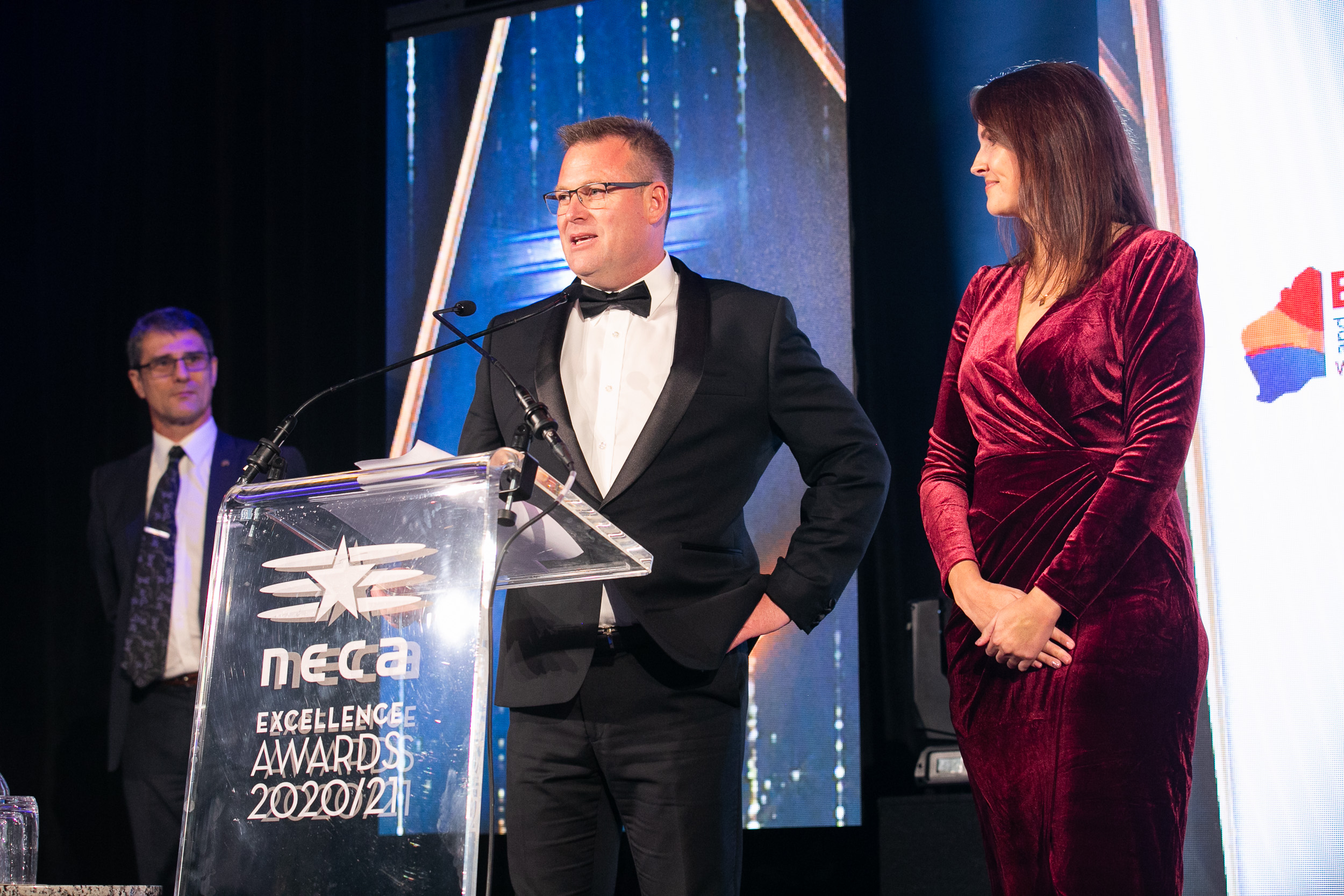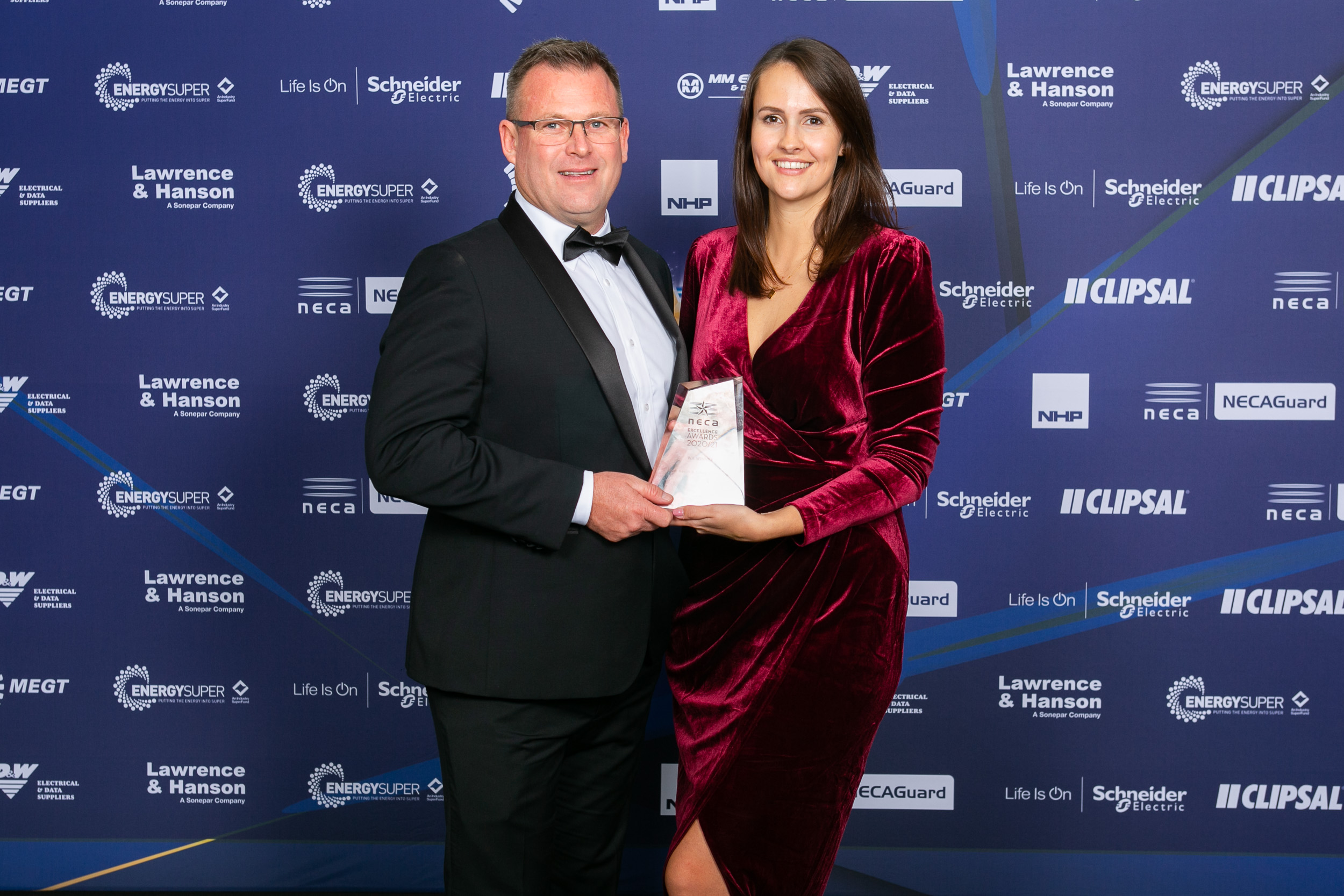 fully accredited
Our System

Janissen Electrics is fully accredited and operating under a Health, Safety, Environment & Quality Management System. The system is:

Certified
Certified to the TQCSI Code 2013.

Requirements
Fully meets requirements of WHS Act 202 and ISO 45001.

ACCREDITED
Independently assessed for compliance and accreditation award.
Janissen Electrics is committed to delivering quality work that exceeds both Australian and international standards. We greatly value the safety and wellbeing of our workforce, customers and the wider community and maintain all appropriate licences and accreditations to keep our people safe. Sustainability is also important to us, and we strive to minimise our impact on the environment in all that we do.
Our HSEQ system ensures:
Safety
All employees and contractors work safely. 
Compliance
We have documented compliance required by legislation.
Reviews
Annual audits and regular reviews of management system.
Effective Process
Site-specific risk assessment and hazard analysis prior to work starting, using safe work method statements.
Training and development
Ongoing training of risk identification and control using trained and experienced staff.
Continual Improvement
A strong culture of continual improvement.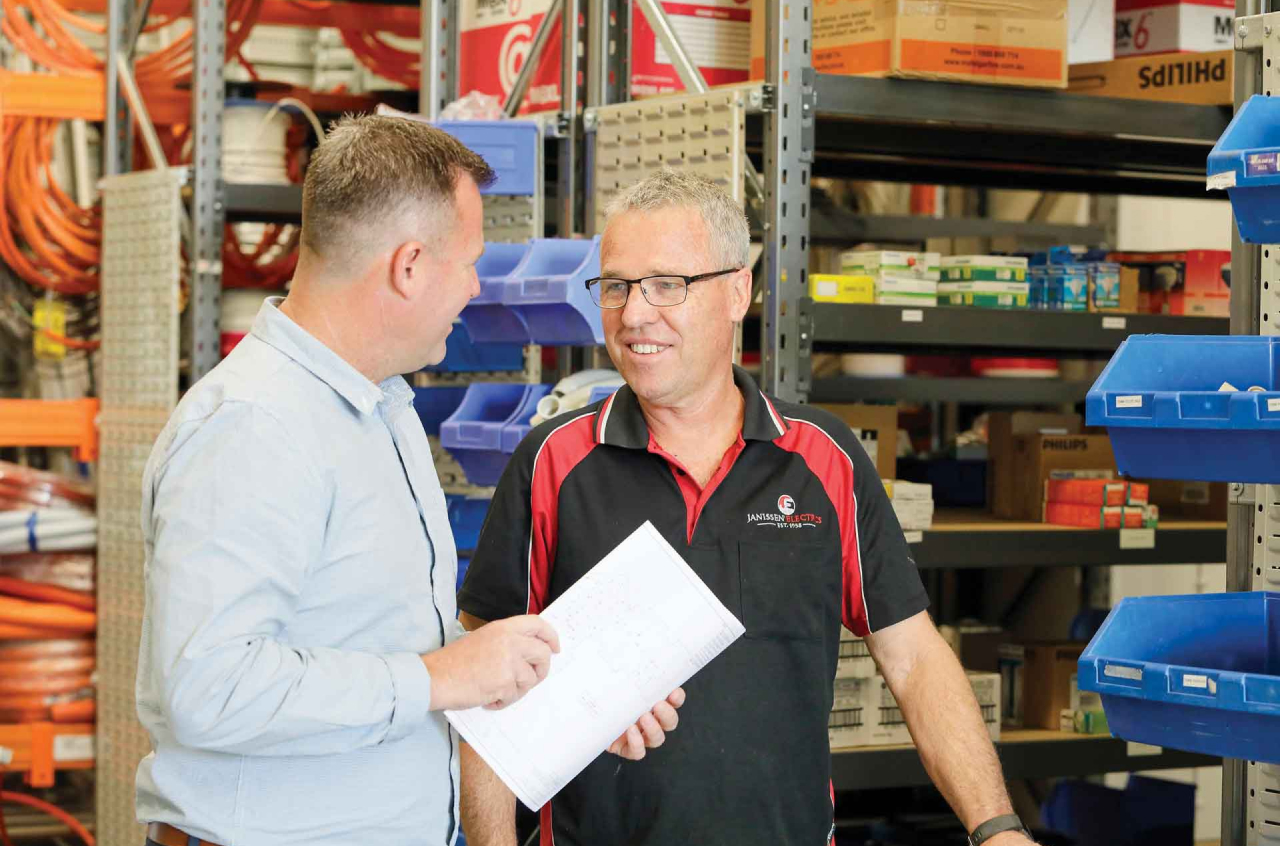 Work Health & Safety
We accept our moral, legal and financial responsibility to provide a safe and healthy workplace for all workers, subcontractors and visitors to our workplace. All parties in the workplace are accountable for meeting the responsibilities outlined within this policy.
Quality
We are dedicated to understanding our customers' needs and delivering a quality service that meets their expectations and contract specifications. We embrace best practice to ensure quality service, while operating a safe workplace with minimal impact on the environment.
Environmental
We recognise the importance of protecting the environment for the benefit of our customers, employees, shareholders and the community. Our commitment is to deliver our projects in an environmentally responsible manner.
A trusted and highly experienced company

With a qualified workforce, a fleet of specialist vehicles and modern plant and equipment, Janissen Electrics provides cost effective and innovative electrical solutions to a wide range of clients and industries.
We are a business driven by strong values. We take pride in our reputation for honesty, exceptional service and high quality workmanship.